The Beadery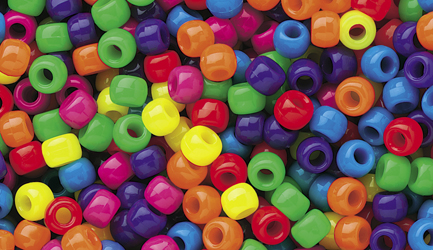 The Beadery® has been manufacturing plastic beads for crafts, jewelry, toys, and industrial applications in Rhode Island since 1932. In the past eight decades, the company has grown tremendously, and is a world leader in plastic beads, acrylic rhinestones, cabochons, acrylic mirrors, decorative flower and leaf beads, pony beads – the list is endless!
The factory sells directly to manufacturers, distributors and retailers. The Beadery® beads are sold packaged and in bulk, as well as in plastic bead boxes that make great gifts. Our novelty shape compartment boxes are also sold separately; they make great containers for all manner of other products.
Our bead craft kits are among the most creative on the market, with designs for beaded holiday decorations, children's crafts, jewelry and home decor.