Executive Leadership – Injection Molding & Tool Making
We are looking for someone to lead our injection molding and tool making facility, Modern Mold & Tool in Pittsfield, Massachusetts. The position reports directly to the owner and CEO of our group of companies and will be the site leader of the operation.
We will consider a wide breadth of candidates and will fine tune the specifics of the role to best fit the most qualified applicant. Relevant titles include Plant Manager, General Manager, Operations Manager, Chief Operating Officer, and perhaps others. The ideal candidate will have come up in the injection molding industry, has strong business & financial acumen, and is able to communicate effectively, concisely, and comprehensively as an executive to the CEO and other members of the senior leadership team. The ideal candidate also is intimately familiar with common metrics and key performance indicators of a manufacturing operation.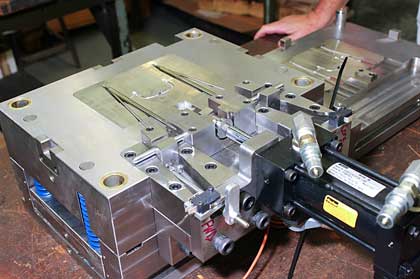 Please send us your resume if you have the following experience specific to injection molding and injection mold (tooling) making:
Operations management
P&L responsibility
Sales and customer relations
Engineering management
Costing, pricing, margin analysis
Facilities management
Candidates with a bachelors degree in engineering or business are preferred.