Tolling Services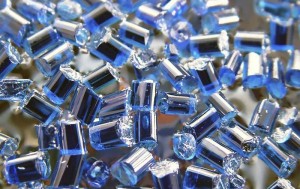 Toner Plastics works with other manufacturers and even friendly competitors that need additional production capacity and technical capabilities beyond their own in order for their businesses to be successful. In many cases, we have successfully partnered with our customers to rapidly scale up their production while adhering to the highest quality standards. We also work with companies that specialize in materials as a manufacturing partner to help bring new products to market.
As a company that has been in business for 25 years serving several industries, our capacity, experience and know-how can relieve a lot of pressure from startups, small business owners and companies looking to ramp up production and free up their resources to focus on other critical areas, such as managing growth.
Whether it is an outsourced wire & cable component, a new 3D printing filament, or a specialty extruded product, Toner Plastics is ready to assist other manufacturers with their production needs. This is made easy by our 9 extrusion lines, post-extrusion converting and assembly equipment, and our highly capable and experienced workforce.
We can also handle raw material sourcing as well as inbound and outbound logistics. However customers that prefer to provide their own raw materials have the flexibility to do so.
Contact us for more information on our tolling services.